DePaul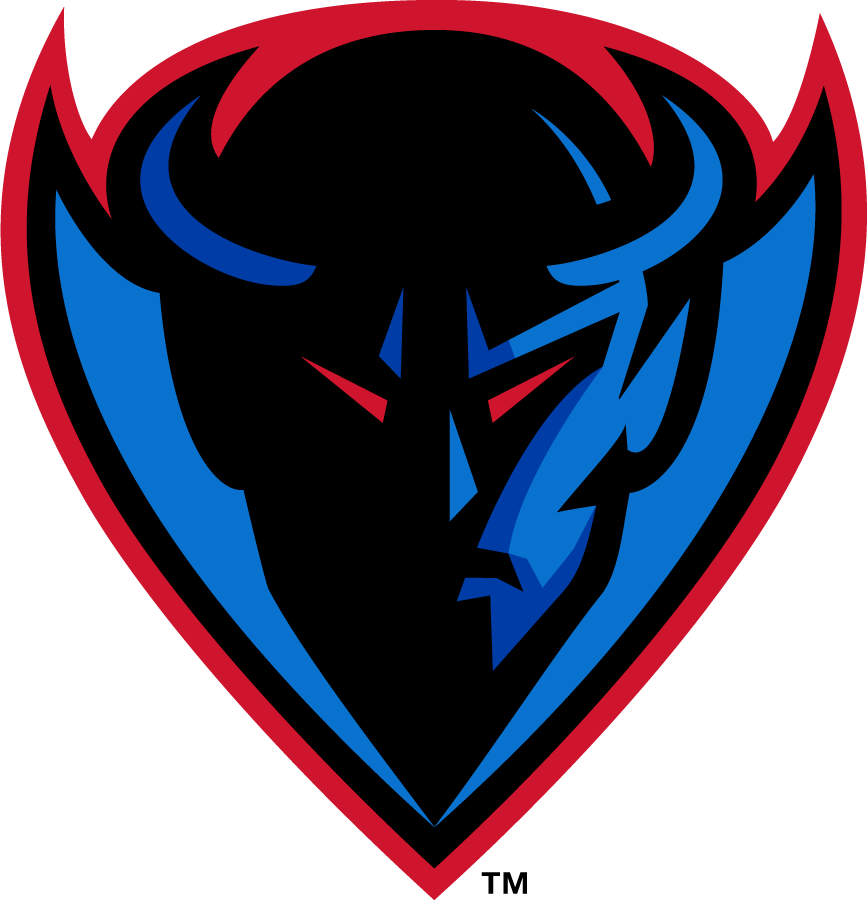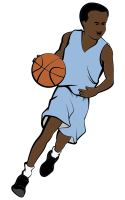 Frank Cross - PF
Team: DePaul Blue Demons
[ID #32]

Location: Chicago, IL (Central)
Conference: V.9 [Division 2]
President: therelabeef

[since April 03rd 2022 | last seen July 02nd 2022]
Rating: 86.26 - Overall Position: #421
Fan Mood: 137.03
Alumni Mood: 124.50
Prestige: 108
Team Notes:
• Sep 03 2026: Promoted to conference
V.9
.
• Mar 15 2026: Made the division 3 tournament field.
• Mar 15 2026: Won the
VI.18
conference playoffs.
• Mar 07 2026: Won the
VI.18
conference.
• Dec 04 2025: 3-star prospect
Patrick Clifton
committed.
• Nov 27 2025: 3-star prospect
Don Grant
committed.
• Nov 19 2025:
Felipe Salas
was inducted into the team Hall of Fame.
• Nov 19 2025:
Felipe Salas
was inducted into the team Hall of Fame.
• Nov 15 2025:
Ed Berg
was hired as the new assistant coach.
• Nov 15 2025: Assistant coach
Oliver Foss
was let go.
Record:
Wins: 0 Losses: 0 Pct: .000 Conf Wins: 0 Conf Losses: 0 Conf Pct: .000 Last10: 0-0 Streak: -
Pts Ave: 0.0 - 0.0 Pts Diff: 0.0 Team Power Index: 127.9
Press Releases:
Mar 19 2026:
End to a great season
-
by therelabeef on June 26th, 2022
Depaul has lost, going 39-7 in the season, winning the conference, the conference playoffs and making it to the round of 32 in the Natty.
We lost by 9 today but it felt so much closer, as Washington and Jefferson college went on a run in the end. The Demons had them as close as 3 but they pulled away.
I have some awards to give out, but first, the Demons would like to say that we are releasing head coach Dirk Early after 1 season. He did a terrific job, but he told us he would be retiring, and he did a lot of things off the court we did not like.
MVP is Frank Cross
Rookie of the Team is Avondre Cain
Mar 15 2026:
Og
-
by therelabeef on June 25th, 2022
Today, the Demons play a superior team, Air Force in the round of 64. They are being favored by 10 points despite us being a 5 seed and them being a 12 seed.
We are rolling with the OG lineup today that we used at the beginning of the season, the same lineup that almost beat d1, Southern Indiana. Hopefully, the demons can come out with a dub today. Frank Cross scored 40 yesterday with 10 assists, could he do it again today? Time will tell....
Mar 13 2026:
Beast!!!
-
by therelabeef on June 23rd, 2022
Frank Cross had an outstanding performance today with 20 points 10 rebounds and 9 assists! Almost his second triple double this season. The demons advance to the finals! Todd Goodwin also had a career high 30 points. The future is bright for the Demons two headed monster on Cross and Goodwin
Mar 13 2026:
Cruise Control
-
by therelabeef on June 23rd, 2022
The Demons are in full cruise control after their last two games, comfortably winning both by over 20 points.
Frank Cross has averaged 22 points over that span and Avondre Cain is playing lock-down defense, averaging the most steals in the conference.
Avondre Cain looks to capture Freshman of the conference honors, all while being one of the most hated on players in HOCB. He recently hit a half court buzzer beater for us 3 games ago for the win.
Avondre has that killer mentality,and is pasionate about his outstanding defense
The Demons are looking to win conference playoffs, then win the Natty. Suddenly, the demons are looking like a problem. d1 is comin fast than people think
Mar 12 2026:
Champs!
-
by therelabeef on June 21st, 2022
The Blue Demons are regular season champs! Led by star Junior 6 foot 9 point guard, Fran Cross, the Demons have put up a remarkable season!
We have a hard working coach who treats our players right.
This season, I expected us to be mediocore. Some people tried to get us to play all our freshman and develop them because they thought we could not do it. They were good ideas, but I knew my teams heart and skill index does not measure heart.
We won our first playoff game, with Avondre Cain scoring 15 and Frank Cross having a stellar game of 28 points, 8 boards and 7 assists!
He came second in the conference for points!
Avondre came first in steals and pus and minus
Our senior center Jessie Small led in rebounds for conference and Goodwin and Coy were amazing for us, both averaging 17 ppg.