St. Bonaventure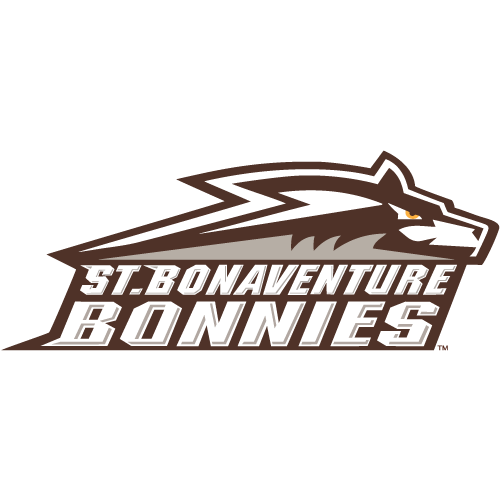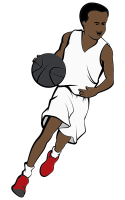 Kesean Sylvester - C
Team: St. Bonaventure Bonnies
[ID #76]

Location: St. Bonaventure, NY (Northeast)
Conference: II.1 [Division 1]
President: Imtimda

[since November 28th 2020 | last seen December 04th 2023]
Rank: #11
Rating: 379.39 - Overall Position: #22
Fan Mood: 96.13
Alumni Mood: 142.00
Prestige: 126
Team Notes:
• Nov 14 2035: 4-star prospect
Toby Lane
committed.
• Oct 11 2035:
Horace Martin
was hired as the new assistant coach.
• Oct 11 2035: Assistant coach
Van Gann
was let go.
• Aug 30 2035: Demoted to conference
II.1
.
• Jun 26 2035:
Dewayne Dolan
was signed as a free agent by Golden State.
• Apr 02 2035:
Phil Newman
was hired as the new assistant coach.
• Apr 02 2035: Assistant coach
Lucius Montgomery
was let go.
• Dec 16 2034: 5-star prospect
Dennis Kelley
committed.
• Jun 27 2034:
Curtis Pryor
was drafted round #2, pick #23 by Utah.
• Mar 12 2034: Made the national tournament field.
Record:
Wins: 11 Losses: 1 Pct: .917 Conf Wins: 2 Conf Losses: 0 Conf Pct: 1.000 Conf Rank: 2 Last10: 9-1 Streak: W2
Pts Ave: 99.1 - 76.8 Pts Diff: +22.3 Team Power Index: 152.1
Press Releases:
Mar 24 2035:
Big Man Camp
-
by Imtimda on November 14th, 2023
Olean NY: Five tool recruit Dennis Kelley received an invitation to attend Pete Newell's Big Man Camp in Honolulu Hawaii next month. Kelley, St, Bona's lone recruit this year, figures to take over as their starting center next season. SBU head coach Tory Gore was quoted as saying that "Kelley may be the best big man to ever play the game. Hopefully he will get us back to the big dance".
Saint Bonaventure was woeful, if not downright underwhelming this year. Time will tell if Kelly can make a difference to the scattershot Bonnies.
Feb 18 2034:
Forgotten Son
-
by Imtimda on September 8th, 2023
Olean NY- Milt Sorrentino played in his final game at the Reilly Center today, a pedestrian 91-80 victory over Marist. A shade more than 14 thousand hardy souls were on hand, many of them shouting "Hey Mambo Italiano". Big Milt struggled to give much of a showing for his fans- scoring only 8 points. Those in attendance felt that the senior pivotman was disappointed that his wayward father was not there to watch him play. The tickets left at will call for him went unused- as they always have been.
Oct 27 2032:
Cross Up at The Garden
-
by Imtimda on June 10th, 2023
The Frank Cross saga took a bizarre turn last night during a Knicks game against the Detroit Pistons. Midway through the first quarter Cross ran out onto the court during a fast break and yelled "hit me, I'm open". Knicks rookie, Allen Campbell obliged. The 280 pound pivot man clocked Cross with an overhand right. Police dragged poor Frank off the deck to a waiting patrol wagon. Clutched in big Frank's fist was a worthless press release stating he was still with the Knickerbockers. "Ain't so folks".
Oct 14 2032:
The Fall of Frank Cross
-
by Imtimda on June 6th, 2023
Frank Cross, recently cut by the NY Knicks, found himself in a Federal Court today facing racketeering charges. Many will recall the much-ballyhooed Hardwood star from his days at DePaul University. Cross spent 5 seasons with the hapless Knicks trying to live up to the massive hype that was thrust upon him by his press agent. "New York is a tough town" said Cross after his preliminary hearing.
Jan 29 2032:
Wes Montgomery Weighs In
-
by Imtimda on May 11th, 2023
SBU athletic director Wes Montgomery finally granted me an audience with him to discuss the news on St Bona landing their first 5-star player ever. "Obviously we are happy that Marvin Reardon has chosen to attend St Bonaventure. We hope he will fit in with our program. It goes without saying that our team and the type of game we play is not conducive to well-known big-time players. Your typical Bonnie is usually an underwhelming grinder who has a team first attitude. Marvin said that he is exactly that kind of player."
Big Wes revealed that late in the recruiting process the recruiters from Penn State made a huge push to lure Reardon to State College. "We are not so arrogant as to expect that other teams would not compete with us for a player- any player. This is the Northeast. There are a lot of big-time programs here, and frankly- Bonaventure is fairly low on the scale for the region. We are a mid-major at best. That said, we were not about to let a player we had invested so much into go elsewhere. Reardon was not the most expensive recruit for us- but he didn't come cheap.